This Florida house looks old but is brand new, it's what they call a Cracker Style (

rustic vernacular wood-framed architecture built by

Florida's early pioneers in

the early 1900's) ~shelter from the sun & makes the most of ocean breezes~.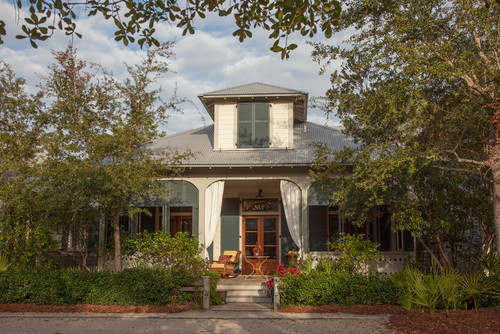 "When Jim Strickland, founder at Historical Concepts, and his wife, his sister and her husband built this vacation home in WaterColor, Florida, their focus was on creating relaxed family beach traditions in a house that honored the region's unique architectural history. The house was designed by Strickland, and the intention was to create an unassuming home with the casual feel of a fishing camp. He was inspired by the indigenous architecture of the region, most notably the simple and historic."