Thank you so much for the wonderful comments on my last post and it seems I'm not the only one that loves this polka dot cabinet...
I'm trying to figure out how to paint the dots in uniform...any ideas, please share!
Here are more great images of polka dots in the home...
(above images found on
Houzz
)
These bowls are what I would really love to have...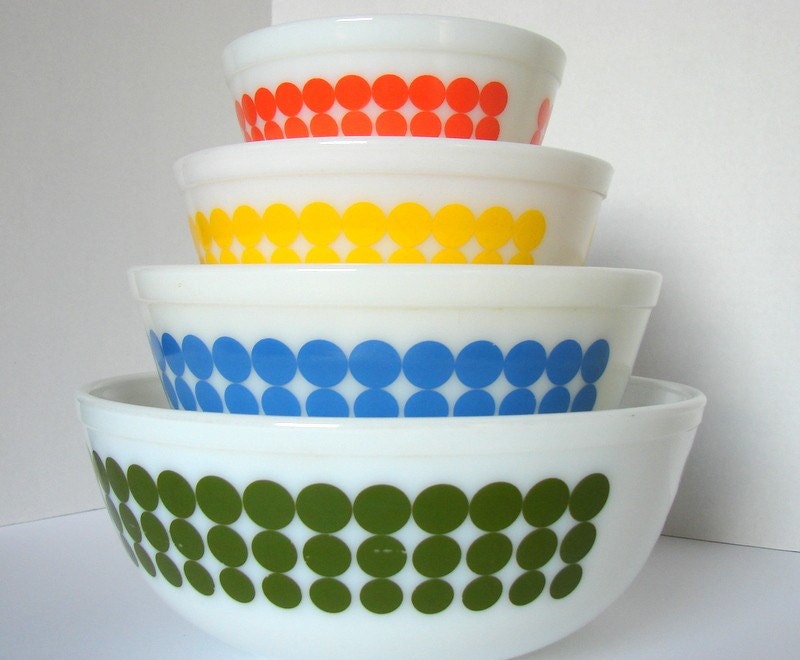 Vintage Hazel Atlas